28 Apr

Window Walls for Amazing Home Views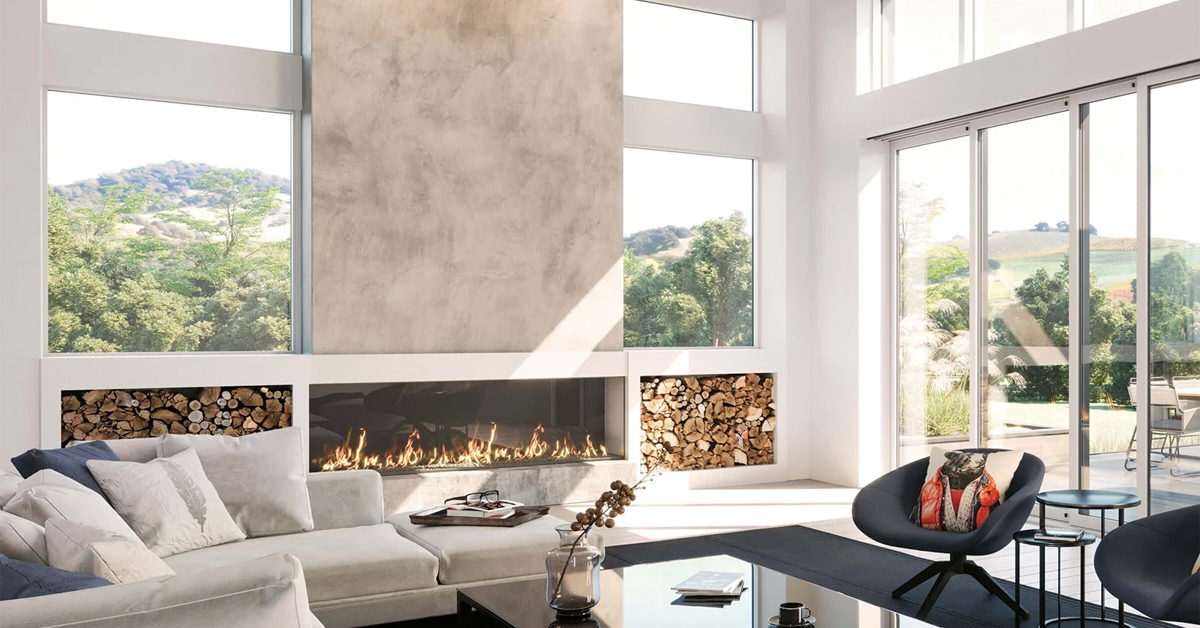 One of the latest trends to catch fire in modern home design is to open up amazing home views with window walls. With a scenic window wall, you can give any room the beauty and openness of a sunroom.
Once you see a window wall, you will fully understand the appeal. Window walls pull in light, incredible views, and bring the outside into the home. Once you see how they work, you may want them all around the home.
Frank Lloyd Wright developed the architectural style of making the home part of the local environment. He believed passionately in bringing the outside in, and built homes with window walls to match his beliefs.
As we mentioned in a previous post on current window trends, window walls are right on trend in 2020, though you will find them in many older homes too. Modern technology and design advancements mean that the style is are very energy efficient, regardless of the local climate.
Let's take a closer look at window walls and why you should consider them.
Just what is a window wall
A window wall is a ceiling to floor wall that consists primarily of glass with minimal frame area included. Where before you would have had a wall with a window in it, with window walls you have the vast majority of the wall area being glass.
The window walls work by doing a few simple construction changes. Roof support is adjusted in ways that allow the architect to include them, without compromising building integrity. Modern building materials and their availability make window walls a viable alternative.
The tall windows are almost invisible when lost in the streams of natural light.
Amazing views become part of your home
Many homeowners, at least in part, select their home because of the fantastic views. Scenic views and and an abundance of natural light are key selling points to almost every home buyer.
If you are going to be living in a beautiful new home, why not make amazing views part of the interior décor? You can open up amazing nearly panoramic views instead of glancing out a small window.
With strong but minimalistic modern frame materials, it's now easier than ever to maximize the viewable area of any window. Advances in glass coatings and gases used between panes have also greatly improved the energy efficiency of large windows. These technological advances make window walls a more common and appealing feature of many new home designs.
Benefits of window walls
After installing window walls, you will appreciate the other benefits too.
Natural light will stream into the home. The benefits here are obvious such as cutting down on the use of electric light in the home. Other benefits, such as an improvement in moods, are associated with more natural light.
Vitamin D6 is only available from natural light, so the more you and the family get of this vital vitamin, the better for your health.
They will also make a room feel bigger. The feeling of a larger space is beneficial to health and reduces the feeling of being cooped up during the winter months.
Design your window walls
Sit down with your architect and window agent to discuss designs and options.
Modern frame materials give you a wide choice of how to style the windows. You can choose from wood, aluminum, vinyl, and fiberglass frames.
The glass comes in many sizes, and the only limit is how you want the window wall to look. You can even insert doors and smaller, opening windows into the window wall if you choose.
Enjoy amazing views and design possibilities with window walls.