14 Apr

Window Design Trends for 2020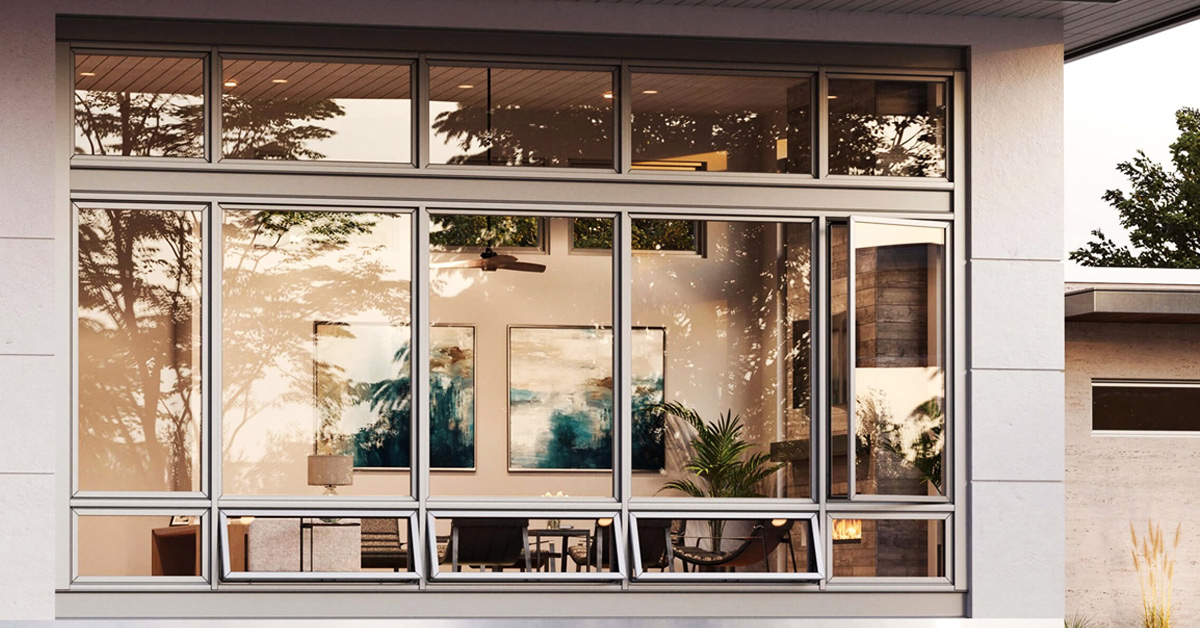 Window design trends vary from year to year. It is not any different for window design in 2020, but you will find some window designs are good for many years, while others become classics.
Are you thinking of changing out your windows, or maybe you're in the middle of a new home build? If so, having an idea of the design trends for 2020 will help you make up your mind.
Make a statement with window walls
Have you ever walked into a room, and the natural light just takes your breath away? Do you have an amazing view and want to bring it into the house?
Window walls, where your room is floor to ceiling windows and frames are at a minimum, are in big demand. Filling a room with light and bringing the outside in are very trendy in 2020. This is a trend that's been growing for the last few years and 2020 is no exception.
A window wall brings the outside into your home. The view is no longer confined to a glance out a side window but is now part of the home. The minimal use of frames only heightens the experience and gives the eyes a full view. Filling the room with natural light makes everyone relax that bit more.
Window walls are one trend that will probably never go out of style.
Black is the new black
Windows frames may be getting thinner and take up less of the window area, but you still need them.
For 2020 black is a trending color for window frames. Gorgeous dark black frames accentuate the window design and really do catch the eye. They add a touch of drama and style to your home décor, and you can incorporate the splash of black on other places around the room.
The black window frames do an excellent job as the backdrop to a minimal home interior design.
As a bonus, black is an easy color to keep clean.
Bay windows are back
Not that they ever really went away. Bay windows have traditionally been a desirable feature in a home as they add dimension and give you a space filled with light.
Modern bay window designs are a bit different from those we may be used to seeing. Straight lines, thin frames and large, top to bottom windows give a new slant to an old idea. The innovative design of modern bay windows are almost like adding another small room in the way they change perception.
They still work to bring more light into a room. Bay windows look beautiful when viewed from outside of the house.
A bay window will always be the place to sit and enjoy a book.
Transom windows make use of blank space
Take a look around your kitchen or even the hallway between rooms. Notice that space above the doors or the shelving in the kitchen? Those blank walls are perfect for transom windows.
A transom window comes in different designs and shapes. They also match the color scheme of your existing window frames.
Transom windows fit into those tight areas and can stream light into a dark space. It is also possible to have transoms that open, giving a much welcome flow of air on a summer's day.
Choosing which window trends to follow
At Quad City Windows, we keep on top of trends and what designs are worth following. We also stay current with innovations that can improve energy efficiency and increase home values. Whether you're looking for something very bold and unique or would rather go with a timeless classic, we can help walk you through the process of choosing styles that will meet your goals.