27 Apr

Timeline for Your Window Replacement Project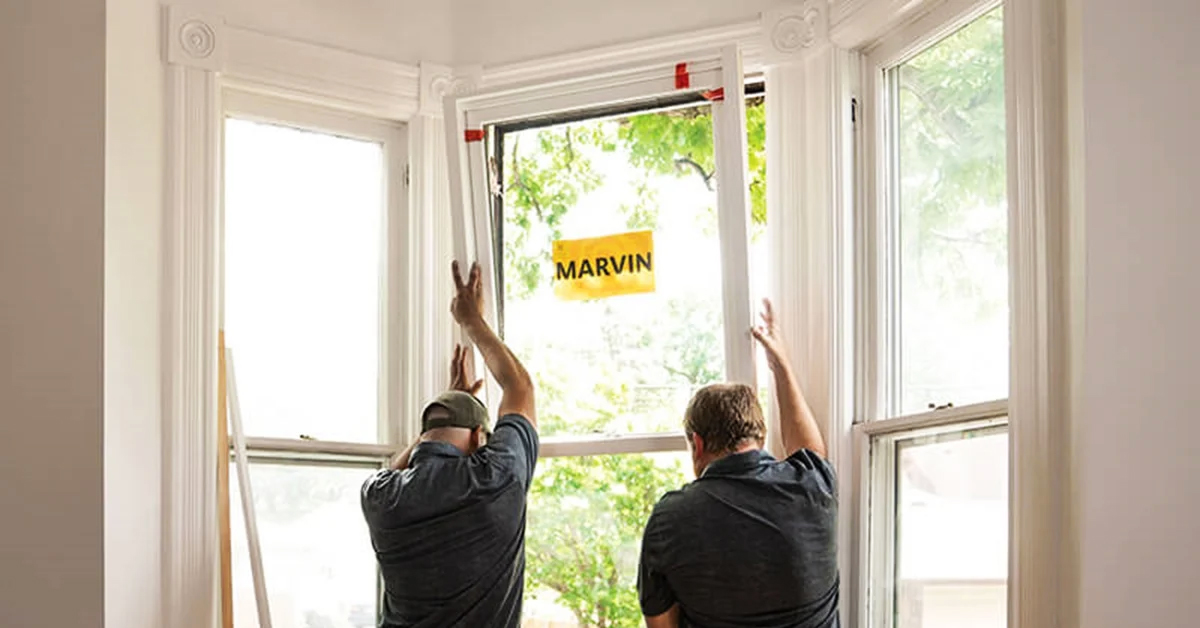 Every home repair or improvement project takes planning, and home window replacement is no exception. Getting the timeline right for your window replacement project is important in minimizing stress and unplanned expenses. As with any project which is dependent on mother nature's cooperation, preparation and timing are pretty important.
At Quad City Windows we help a lot of people with window replacement projects. When we mention the importance of preparing a timeline, we sometimes get a puzzled look. Trust us. You'll avoid some headaches if you do.
Here are a few of the key milestone tasks you'll want to include.
Budget your window replacement project
Choose the right windows for your home
Find a time which suits your life
Line up your installation contractor early
Order your windows well in advance
Prepare your home for the contractors
Install and enjoy your windows
Let's take a closer look at each milestone.
Budget your window replacement project
Prices and availability can change pretty quickly. To avoid sticker shock and major delays, you'll want to make sure you have a proper budget in mind before you start the process. You might be surprised by how many people don't have even a rough budget for their project.
Our Window Replacement Calculator will help you work out a general idea on the cost of windows and installation for your home. It is a simple tool to use but will give you an excellent idea of the options available.
Play around with the calculator for a bit to see all your window replacement possibilities.
Choose the right windows
Do you want to go with a straight, like-for-like replacement? Maybe you'd prefer for a completely new look and style for your windows. Whatever you have in mind, it's a good idea to check out what's available.
Window technology, styles, colors and materials may have changed quite a bit since your existing windows were installed. The styles available today may better suit your home than when the original windows were fitted.
Take advantage of our free consultation service to give you a better idea of what is possible. We can come to your home and you can also visit our showroom to see actual product on display.
Find a time which suits your life
Replacing your windows is a fairly large undertaking and can be somewhat disruptive. You do not want to go through a window replacement project when it does not suit your timetable. Work with your supplier and contractor to make sure you pick a good time and set aside enough days to complete the project.
Planning ahead for the project will be a lot less stressful for you. Keep in mind that weather plays a big factor as your home will be open to the elements during the process.
Get a professional contractor for installation
With projects like this you definitely want to get the right contractor. The good ones are often really busy during the time of year you'll want to replace windows. This could mean a lead time of several months is required.
Remember, this is a big job and not something to casually do on the weekend. You need someone who knows what to do and how to solve any problems. Plan ahead if you want to make sure to get the contractor you want when you want them.
Order your windows in advance
When you have a good idea of the right windows, know your budget, and have a contractor, be proactive about ordering your windows. Building supplies have been in great demand recently and there have been unexpectedly long lead times in the past year.
Order early and make sure your lead times are within the scope of your timeline. Ensure that they can be delivered and on-site before your installation is scheduled. If anything, a little early is a good thing.
Get your home project-ready
It's always a good idea to get your house ready for the project before the contractors arrive. Some basic preparation ahead of time can make the process go faster and more smoothly.
A few things you can do to prepare are:
Clear a path to the windows both inside and outside
Remove window treatments like curtains and blinds
Have a plan for kids and pets
Be ready to close off some rooms
Make yourself available as needed
If anything comes up, this little bit of preparation can go a long way towards keeping the project on track.
Install and enjoy your new windows
Thanks to your planning, your contractors will likely complete the job on time and on budget. Once they're finished, you can sit back and enjoy the view. The added curb appeal, increased home value and lower utility costs will also help you appreciate your new windows. Thanks to new windows and modern materials, you now have decades of excellent protection and very little maintenance.