05 Oct

Make Your Patio More Inviting with These 3 Patio Door Styles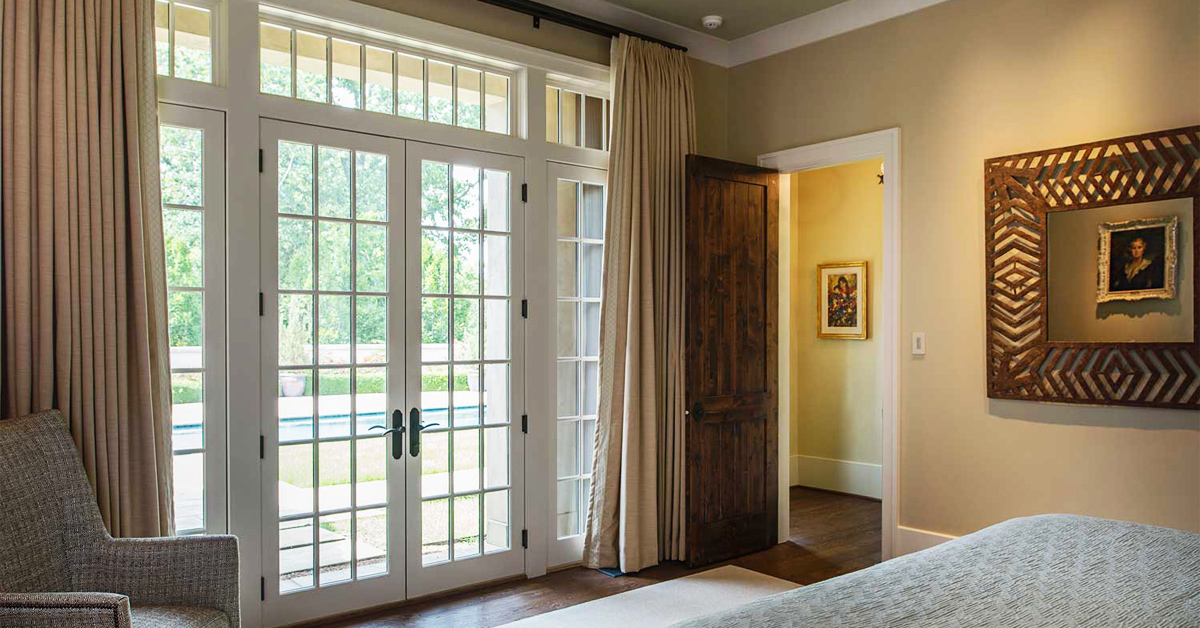 A patio door has the ability to completely change the aesthetics of your indoor and outdoor living space. The right door not only allows for easy movement between the interior and exterior space but also brings in natural light and opens up your kitchen, family room, bedroom to create an illusion of a larger area.
In the Quad Cities our patio time is often short-lived, depending on the weather. It's important to make the most of that time by creating an inviting space. So what's the secret to making your patio more inviting? Let's start with the door.
Styles of Patio Door
Of course aesthetics factor in when you're selecting the right patio door but you also need to bear in mind the energy efficiency of one of the most-used doors in your home. Every time you open and close your patio door, your kids run in and out or you raise the blinds, energy escapes in the form of your air conditioning or heat. When you have a very large space or multiple doors leading to your patio the risk goes up along with your energy bill.
Here we've put together a breakdown of the three most popular styles of  doors. Bear in mind each basic style comes in variations that reflect your personal taste and the design of your home. At Seiffert Building Supplies you're sure to find the right patio door to make your outdoor living space more inviting from the inside and out.
French Doors
French doors are elegant, no doubt. But they are also very functional. With classic lines and glass panels these doors really do create a welcoming and inviting atmosphere.
The hinged doors are constructed to open in or out like a typical door, and come in different designs. Some homeowners like the look of paned windows. Others may select to have un-paned French door.
French doors are most commonly bordered with aluminum, wood or vinyl. They come in a variety of color options and are highly durable. French doors provide an extra level of security as they can come equipped with a deadbolt and/or knob lock.
To get the most in energy efficiency and long-lasting durability it's advisable to have your French doors installed by a professional. One fact is certain; a French patio door will add a touch of elegance to your outdoor living space.
Sliding Patio Door
A glass sliding patio door requires less space and males a great option for those who don't really have the room for doors to open in or out. The straightforward lines of a sliding patio door lend a look of contemporary or mid century modern to you home, but their simple design tends to go well with any design style.
A sliding glass door maximizes the natural light in your interior and the addition of a sliding screen means you can throw those patio doors wide open and let the autumn breezes flow into your home. When you close your sliding patio door you can rest easy knowing today's sliding doors are highly energy efficient.
Durability depends a bit on maintenance. The sliding mechanisms do need to be oiled seasonally. This prevents wear and tear and keeps doors from getting off kilter. Precise installation is necessary to ensure proper operation of your sliding door so hiring a professional to install the door is recommended.
Folding Style of Patio Door
Folding doors are those that fold together, typically one panel on another, inside or outside. They don't require much room to open but provide an illusion of an open flow between indoor and outdoor living spaces. Folding doors provide a casual elegance to even the most formal rooms. The panoramic views of your patio and surrounding area create a very inviting space.
A folding patio door, like a sliding door is constructed to be very energy efficient. Like the other two styles of patio door it also comes in a variety of materials. You can opt for a hinged door so it isn't necessary to open the entire folding system if you need to pop in and out. The folding doors often come with a dual locking system for heightened security.
Let's Make Your Outdoor Space Inviting
Your patio is a favorite hangout. Whether you're curled up with a good book and a cup of tea or gathered with friends on a summer day you enjoy your time. We understand your desire to create an outdoor living space that's every bit as inviting as your indoor living space. That all begins with your patio door.
Our professional team can assist you in finding just the right patio door to project that welcoming aesthetic and prevent your AC or heat from escaping and driving up your energy bills. We have a wide selection of products to choose from and knowledgeable staff to answer any questions you may have. Contact us today for new energy efficient patio doors.