10 Mar

The Best Types of Windows for Extreme Climates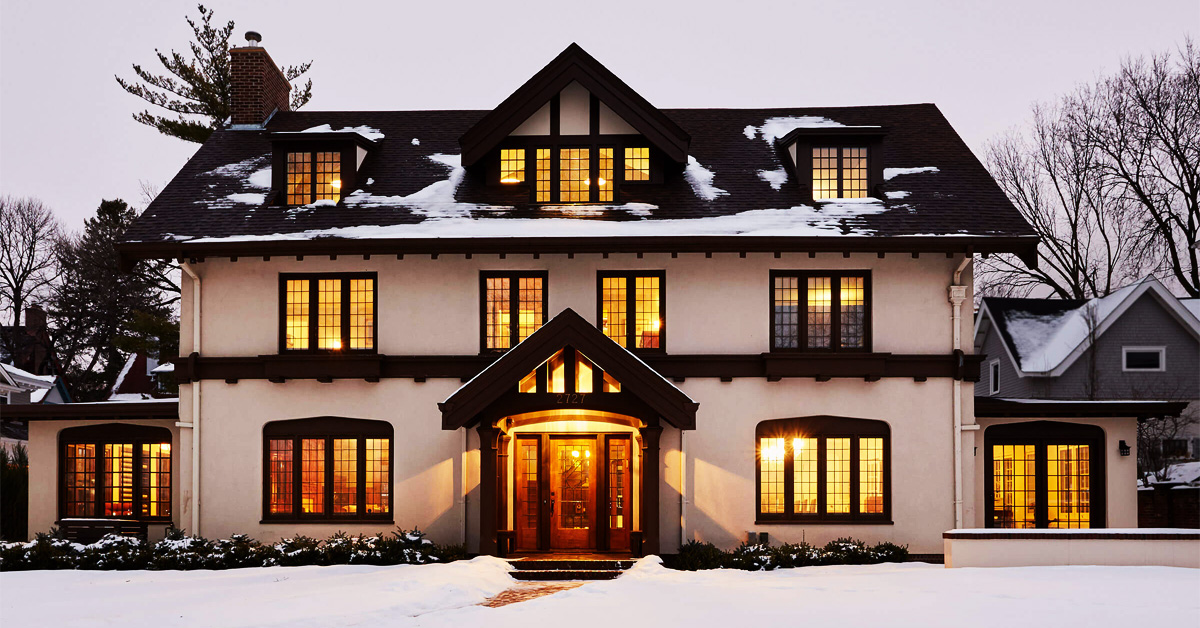 If you get a lot of rain, snow and ice, you will need the right windows for all that cold and moisture. The right windows will get you through the coldest and wettest months. Even extreme sun and hot weather can do a lot of damage to your home, and yes, there are window types to give protection here too.
When choosing the type of window for your home, you may get confused with the options.  A good solution is to know in advance what you need; what kind of window will best protect the home.
In extreme climate areas, research is essential.
A list of the best types of windows for extreme climates includes:
Choosing windows for cold climate conditions
Windows for a very wet climate area
Best windows for a hot climate
Other factors in extreme climates
Let's take a closer look at each point.
Choosing windows for cold climate conditions
There are a few different options and features for windows in extreme cold climates. Some of the best advice is to go with what has been shown to work in cold countries throughout the world. Triple glazing is one option that tends to show very good results.
The advantages of triple glazing include:
Low U-Factor: the lower the better here, but essentially U-factor ratings tell how much heat a window will allow through, both in and out.
High SHGC: you are looking for a high figure here. Solar Heat Gain Coefficient can tell how much heat from the sun a window will allow through the glass.
Overall, triple-glazing will keep the house warm when you need it most, during the cold days.
Windows for a very wet climate area
Extremes of wind, rain, and damp conditions can do a lot of damage to windows. You need to focus here on window frames and how they can deal with the circumstances.
Fiberglass or vinyl frames will work best for the windows you choose. These materials will not rot or leak under wet climate conditions. The frames do not contract or expand and need a lot less maintenance.
If you really want wooden windows, it's essential to have clad wood windows if you want to keep moisture out and reduce the required maintenance for the outside of the windows.
If you get a lot of rain and damp weather, frames are a significant priority.
The glass need only be double-glazed with moderate SHGC and U-Factor ratings.
How about windows when it's a hot climate?
A good choice here are double-glazed windows, with a very low Solar Heat Gain Coefficient.
Now there are other factors at play in extreme hot climate areas, and you need to consider them before making a decision. Homes that get a lot of sunlight may have fewer windows facing to the south, thus reducing the impact of the sun. Casement windows work well here too as they are good for ventilation.
The frames are essential. Fiberglass does very well in a hot weather climate. They expand and contract very little during temperature changes, and do not leak air through the material. Remember, you want to keep the heat out, but you also want to keep the fresh air inside the home.
The lower the SHGC, the better. Looking at glass with a coefficient of 0.35 or lower is the better option. A value of 0.30 or lower with U-Factor ratings is vital, as keeping heat out is a priority.
Other factors in extreme climates
It is difficult to recommend windows to suit every extreme in changing climates.
While a window with a high SHGC works well in times of cold weather, it may be vulnerable during a warm summer. You may need to consider blinds or varying the type of window on different sides of the house.
People also vary between triple and double-glazed windows, depending on which direction the house faces.
Window type is also a consideration. Casement windows give excellent ventilation, while bay or bow windows may help where you need more light.
Frames are crucial to dealing with extreme climate and always check the energy ratings.
Window size can help reduce heat loss or damage from the sun's rays.