20 May

The Best Window Styles To Brighten Any Room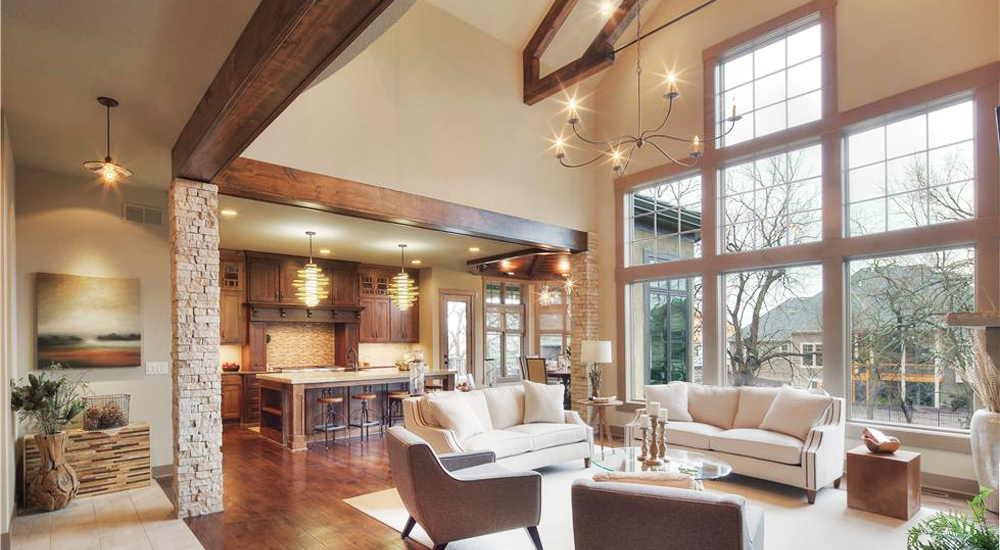 My wife was looking at the window styles around our home last week.
"You know," she said, "if we were doing the house again, I would definitely go for different windows."
I had a look around the room.
"The windows could be more stylish," she continued," "they should brighten the room."
This got me thinking as, after all, windows are what Quad City Windows do. She is right too; the window styles in our home could be a lot better. The rooms, especially on the first floor, are dull and need brightening.
I asked our experts at Quad City Windows for some advice on the best window styles. Their list of ideas makes for interesting reading, and Lisa agrees. It looks like my home is getting new windows this year.
The list of window styles to brighten any room includes:
Bay windows to bring in more light
Specialty windows for a unique space
Window materials make a difference
Replacing the old with the new is easy
Let's take a closer look at each point.
Bay Windows for Light
If you grew up in a house with bay windows, you probably miss having them.
Bay windows draw in so much more light than standard ones. By coming out from the house, the three windows capture light throughout the day. It is not only the sun that the bay windows capture, however. Your eyes get drawn to the design, and bay windows seem to make any room that much bigger.
You can also vary the style of bay window, from double hung to casement, for something extra in the style or function department. Not only will you enjoy the extra light, but you will also get the feeling of a larger room with bay windows.
Specialty Windows for Unique Spaces
We all have a favorite room or space in our homes. It may be that western facing room for the evening sun or just the hallway that captures the morning light. A specialty window may brighten that space for you, making the room even more attractive.
Unique geometric shape window styles will brighten the room, and your day. We offer a range of windows, such as the made-to-order styles from Marvin Windows, which will suit your tastes
Window Materials Make a Difference
Take a look at your existing windows. Are the frames a bit, shall I say, dull? Do they almost soak up the light?
Window frame materials should be a part of the overall style of the home. You can easily match the color or the design to flow with the scheme you have for each room. For example if you browse through our selection of vinyl windows, you will see the wide variety of styles and colors available.
Clad wood window frames allow you to add a bit of color to the area and brightening what may be a dull room. Our customers love the many choices of colors now possible with new window frame technologies as well as the quality of the finished product.
Think about the window frame material. It can make a big difference.
Replacing Old with New is Easy
If you are building a new home, then look at the windows we offer and get the rooms right from day one. For those of you looking to brighten an existing room, we have the windows for your home. Our custom-built window frames will suit your replacement project perfectly.
Quad City Windows' technicians can measure, order, and replace your windows exactly as you want them. Even if you have a job outside of the norm, we will have the solution for your home. You can rest easy knowing that all of our products are of the highest standards of style and energy efficiency.
At Quad City Windows we are very proud of our selection of window options.
Window Styles Can Brighten Any Room
A poorly designed window can ruin a room. If the room isn't getting enough light or the frames are a bit dull, the space will suffer. You should consider how your rooms will look with the right window style. A unique geometric shape, or fitting a bay window to bring in more light, will instantly brighten your home. Window frames and styles make a difference.
Brighten any room with the right window style.