21 Jul

Increase Your Home Value With These Simple Upgrades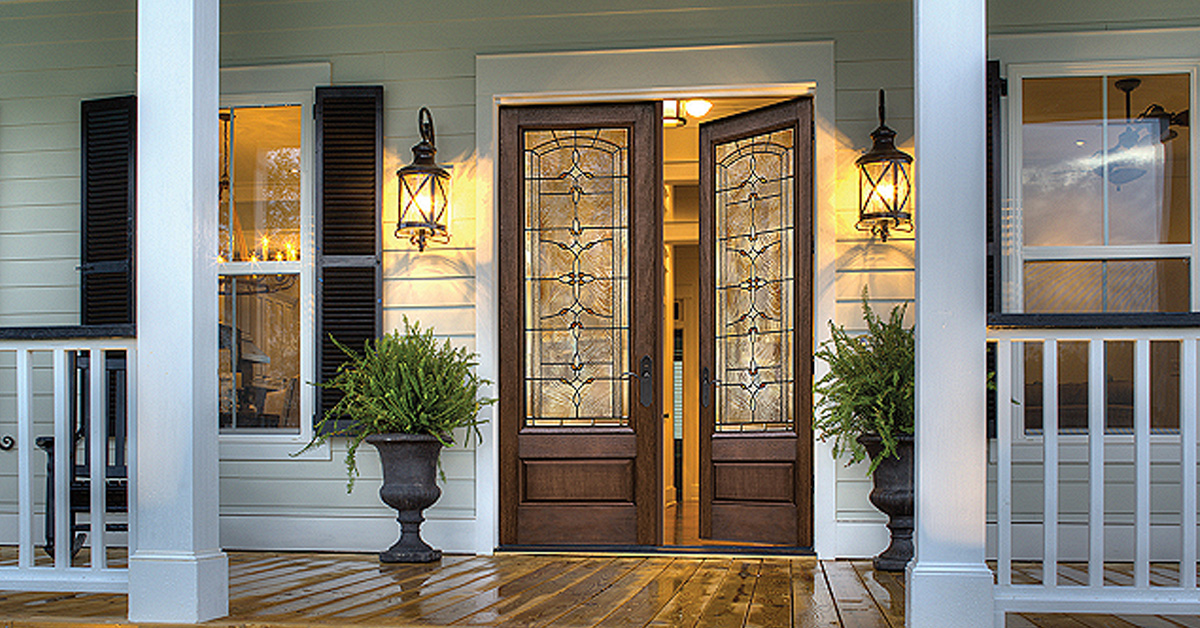 A few simple upgrades can really help increase your home's value. We all know of curb appeal and how important it is in selling your home. By adding a few extras here and there, you can maximize the value of your property.
Whether you're getting ready to sell or just want to update, you can improve the look of your home with only a few simple upgrades. Many homeowners like to do an upgrade or two each year, to keep their home looking fresh and new without it seeming like a major undertaking. Some upgrades may cost some money, especially on older homes, but the simple ones can be as much about look as value.
Included on any list of simple upgrades to increase your home's value are:
Refinish the entry door for a fresh look
Add security features to your windows
Show off that window wall
Take a look at your landscaping
Add a specialty window
Let's take a look at each point.
Refinish the Entry Door for a Fresh Look
The first impression often lasts the longest. For homeowners, and more importantly the buyers, the entry door welcomes guests to the house.
If your entry door needs a do-over, then get to work. A simple refinish of an entry door may only be a day's task but it may add a lot of value. If you are unsure of doing the work, maybe call in a contractor. The money you spend will be worth the investment.
If your entry door is looking somewhat the worse for wear consider replacing it. The selection of modern doors increases security and cuts down on those pesky utility bills.
Add Security Features to Windows
Speaking of increased security, have you checked the windows lately? No one wants a break-in but loose window fittings and faulty locks invite trouble.
Call in a window technician to run experienced eyes over your home's windows. They will find the loose-fitting ones and do onsite repairs. Old locks need replacing, and you should ensure that all your windows are secured when you are not home.
Security features increase both the security and value of a home. You can also use security replacement projects as a way to modernize the look of your hardware.
Show Off that Window Wall
We know a lot about window walls and love to see them placed in homes. If you don't have one, think about installing a window wall. They're a great way to open up your home and give the appearance of size and elegance.
A window wall should be a feature of your home and adds plenty of value. If yours is in a small room, why not increase the size of the space? Knocking out walls and opening up the area of a room need not be a huge project, but wow the effect can be significant. Amazing views and increased natural light will make a difference to the whole home.
Use a qualified contractor for all the work.
Take a Look at your Landscaping
Do you have the best of modern windows and doors but a yard that sends the wrong message about your home?
It happens a lot. Homeowners spend money on the house but neglect to keep up with the landscaping. The trees and shrubs hide the wonderful home and many of its appealing features.
Research shows that spend on landscaping will come back in the home's value. Get in a contractor to trim those branches and get the garden under control. You can greatly improve the appeal of your home at a very modest cost with some landscaping modifications and enhancements.
Add a specialty window
Do you have a blank space in a high wall? Maybe that area on the far side of the kitchen could so with something a little different?
Specialty windows can be fairly easy windows to install and come in a variety of shapes and sizes. Take a look at our selection to get a few ideas.
Increasing the home value by adding a beautiful window or door is a simple upgrade.