18 Jul

How To Choose A Front Door That Suits Your Home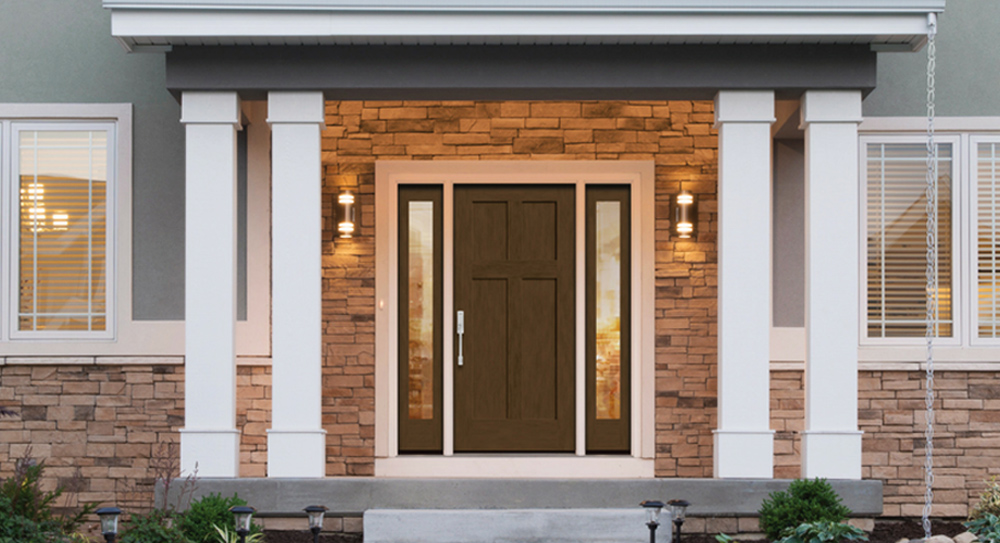 At Seiffert we stock front doors of all styles, sizes, and ones to match every taste. Our years of experience help clients to choose a front door to suit their home. You want to match the windows? We have the door for you. How about something a bit different? We have a variety that will include just about anything you can think of.
Selecting the front door that fits your style is one of the most important things you can do when it comes to choosing how your home will make a first impression. Among the more important points for choosing a front door that suits your home are:
Go with a front door style that you like
Choose the right material
Know how much to spend on a front door
Always, always go with quality
Let's take a closer look at each point.
Choose a Door Style You Like
Take a look around the neighborhood and see if there are any doors that appeal to you. Why not visit a few websites and take in what front doors are on offer? You may not want those particular styles, but you may get some inspiration.
When choosing your front door, do not be scared of going with the style you like. The solid, old-style door may suit your home perfectly, giving you the security you desire. If more glass is your preference, even the modern glass doors offer upgraded security features like multi-point locking systems.
Whatever your preference, you will be looking at the front door for many years, so choose a style you like.
Choose the Right Door Material
Not everyone thinks of the door material when choosing the right one. What happens though when you cannot get the style you want in the right material?
Wood is the popular choice for those looking for a traditional front door. Wood doors are beautiful, solid and secure, and there is no better feeling than hearing a wooden door closing behind you after a busy day. The potential downside is the need to maintain the finish so you don't have deterioration.
Steel will not warp or crack and can be low maintenance.  It may only come in a small choice of styles, and there may not be a great range of colors.
Modern fiberglass doors come in just about any style you can imagine and the array of stains, paints and sealants means you can choose from an almost unlimited number of colors. It gives you the look and feel of traditional wood without the risk of rot.
Look at the materials available and weigh up your options on design and colors before choosing.
Know What to Spend on a Front Door
It surprises us how often people call, before fixing a budget. The door of your dreams may be there, but if you do not budget properly you may not end up with the quality of door you have in mind.
A good door is always affordable, and, as it is a focal point of your home, it is one of those areas that can have an extra payoff when it comes to creating the desired curb appeal.
Think about the cost of the door against the life of it and the maintenance over the years. Also, consider how much security the door brings for the money and the features it offers. It may cost a little more to get the look, quality and features you want but choosing well means this is probably the last door you will ever purchase for your home.
Costs always figure when it comes to a front door. Spend wisely, and you will reap the benefits.
Always Go with Quality
It really does come down to quality.
The front door on your home announces who you are to the neighborhood. You want a front door which looks great and stays that way, but also has a bit of your personal style. A quality front door will give you security, be properly insulated, and energy efficient. It will be low maintenance and of a material which works well for the long term.
Go with quality, and you will not regret it.
Come See Our Doors
We love to talk front doors and we have a bunch of different choices in our showroom for you to take a look at. While a picture is worth a thousand words, an actual product that you can see and touch is even better when it comes to choosing the new face of your home.