04 Jul

The Benefits Of Double-Hung Windows Over Other Styles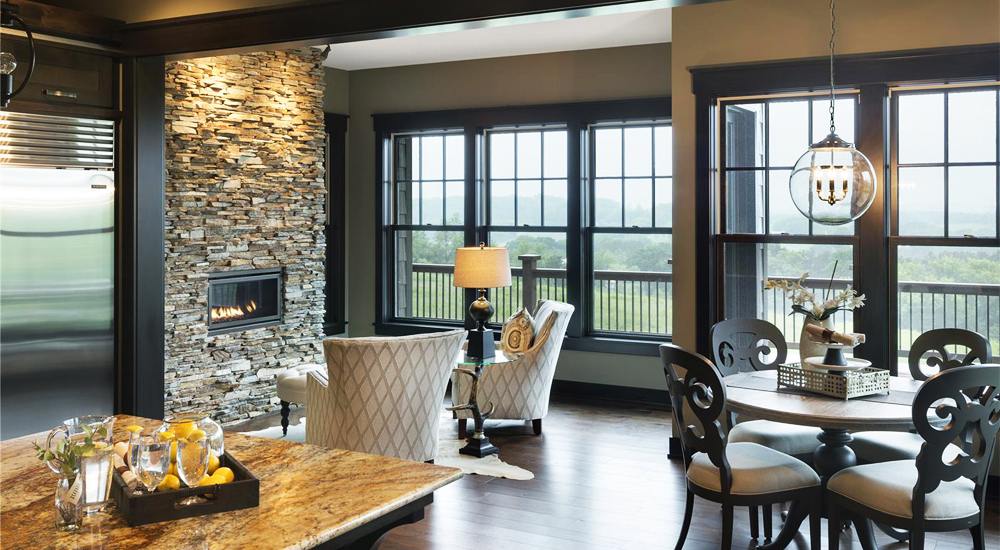 Did you know that double-hung windows are the most popular style of window in the United States? When you learn more and see them in action, you will quickly understand why.
One of our clients was having a minor disagreement with his wife. She wanted to replace their old windows with double-hung windows, while the husband was looking to stay with the same single-hung style. The debate was going on for a few weeks before we got the call at Quad City Windows. We love all styles, shapes, and size of window, and we're happy to sell you whatever you want. What we wanted to do, though, was lay out the benefits of double-hung windows for the couple to see. As they already had single-hung windows, we can only presume they know their pluses and minuses.
Our in-house team of experts quickly came up with a few pointers and passed them on for this post.
Among the benefits of double-hung windows over other styles are:
Double-hung windows are very versatile
They offer superior ventilation
You will easily clean a double-hung window
Double-hung windows are good on energy efficiency
Prevailing wind is not a problem
Let's take a closer look at each point.
Double-Hung Windows are Versatile
Double-hung windows come in all kinds of sizes and styles and have a huge range of colors. This versatility allows you to pick the windows you want for your home. Do you have a spot for a very small size and odd dimensions? No problem to the double-hung window. Are you someone who likes a bit of color or a certain style in the home? Double-hung windows give you the options.
The choice of materials will suit most tastes and budgets too. You can get double-hung windows in wood, aluminum, fiberglass, and vinyl. You have at least as many options with double-hung windows as with any other window styles.
Versatility is an essential factor in choosing the right windows for your home.
Better Ventilation Options
Double-hung windows provide you with a lot more flexibility than traditional single-hung windows when it comes to air flow. You can slide the bottom sash up, the top sash down, or some combination of the two depending on your preferences. For windows directly below an eave, you may often have the option of having your top frame open to allow for a breeze even when it's raining.
Much Easier to Clean
Have you ever tried to clean the outside of a single-hung or casement window? Not so easy when it is not on the ground floor.
Double-hung windows, on the other hand, are a far easier clean. Most of the newer designs can tilt inwards so that you can clean it very easily. Ask about the double-hung windows with removable units. These slide out of the frames and make cleaning both the inside and outside of the panes a much simpler task.
Think about how easy it is to clean a window and doing other maintenance work. It may make a big difference over the long life of the window.
Double-Hung Windows Energy Efficient
It was once a problem with double-hung windows; they were not as energy efficient as their alternatives. The old-style frames were more prone to drafts and letting the heat escape.
Not so anymore with more modern window designs. Newer double-hung window technology features much better seals and many energy efficient features such as multiple panes, low-E glass and Argon gas fill.
With proper fit, installation and finish, the double-hung window of today is very energy efficient.
Strong Wind is Not a Problem
We often hear from customers that they cannot open the casement window when the wind is up. The prevailing wind can catch the open window and do damage over time.
With double-hung windows, this is not a problem. You can slide either sash up or down, without the concerns of a strong wind causing stress or damage to the frame or hardware. The opening and closing of these windows is not a problem even on a very windy day.
Most Popular for a Reason
With all these benefits, it's easy to see why the double-hung window is the most popular choice. When combines with proper construction, fit and installation, it's pretty hard to beat double-hung windows. In homes with many window styles, it's almost always the double-hung windows that make up the majority of the windows in any given home.