02 Oct

Choosing the Right Window Material for Your Replacement Windows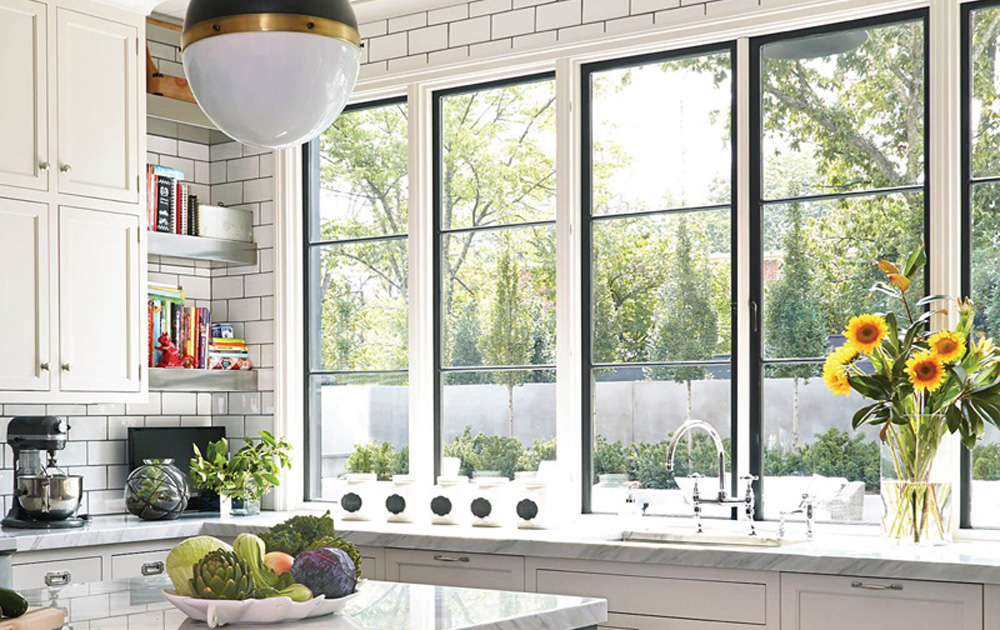 There are plenty of choices when it comes to window frame materials and choosing the right material for your replacement windows is crucial to the success of the project. While each material has its benefits, each also has downsides or limitations that might make it a poor fit for your project objectives. Your new windows will be with you for at least the next 20 years, so it's important to make the right choice. We put our heads together and came up with a few guidelines.
On our list of tips for choosing the right window frame materials are:
Identify window frame materials that are typically available
Determine the pros and cons of various window frame materials
Consider the style you want
Decide what's important for your budget
Let's take a closer look at each point.
What are Your Window Material Options?
Unlike some of the strip mall stores, we offer a broad selection of window frame options. These options include all the most popular frame materials sold in the area. Here's a list of the options we stock.
Vinyl frames
Fiberglass frames
Clad wood frames
Modern Aluminum frames
Each one has pros and cons, which will help you choose between them.
Pros and Cons of Each Window Frame Materials
Vinyl Windows – Vinyl frames are popular as they tend to be the least expensive when choosing basic options. They also have a very good thermal performance, which will save you money in utility bills. Another benefit is the low maintenance of vinyl. On the down side, vinyl tends to have a shorter lifespan and higher level of contraction and expansion than other options. They also have wider frames and fewer options for customization.
Fiberglass Windows – Fiberglass, on the other hand, has very low maintenance, limited contraction and expansion, very high thermal performance and some limited options on customization. While fiberglass is typically a bit more expensive than vinyl, is extremely strong and durable. Fiberglass also has fewer options than wood clad.
Wood Clad Windows – Wood clad features benefits such as plenty of color choice, low maintenance, extensive features, customization, low expansion and contraction, and excellent thermal stats. Cons include a higher cost than the other alternatives and a longer lead-time for manufacturing. You pay extra for the natural beauty and customization.
Modern Aluminum Windows – Our modern aluminum window frames are not the cheap, unattractive aluminum windows of the past. These are sleek, stylish and very classy looking windows with a fiberglass core to make them very durable and improve thermal quality. Being very specialized, they have limitations when it comes to customization and they don't have the wide variety of window size and shape options as our more standard selections.
You can always refer to our window construction material quality comparison to help you think about what is best for your home.
Consider the Importance of Style
Before you start shopping, it's important to understand how important style is going to be in your window purchase decision. Choices typically drive prices and the more options you select is likely to drive up the price of your project to at least some degree. You can expect to get any of our window frame materials in an assortment of basic window styles and colors.
When you're looking for fairly standard window types, colors and sizes, you can find those in pretty much any window frame material. For unusual or custom sizes, shapes and colors, though, you're most likely going to be moving up from the more value oriented materials like vinyl and upward into the fiberglass and wood clad product lines.
What Matters Most for Your Budget?
Beyond the basic size and number of windows you need, there are a number of other factors that can have an impact on the overall cost of your project. If you're doing more of a historical renovation, matching the exact design, color and finish of your window frames may be your most important consideration. If you're just replacing windows in preparation for selling your home, you may be much more concerned with simply getting the most value for your money.
In short, understanding your main objectives can help us assist you in choosing the best window frame materials to fit your project goals. We have enough variety in our window offerings that we can help you get what you need while still getting the most bang for your buck.
Our Window Replacement Calculator is a great tool to help you work out a rough budget. It's based on average costs so it won't be an exact match. Still, it will give you a good idea of what you can expect to spend for both replacement windows and installation.
Ask for a Free Consultation
To get a better idea of your options, why not ask for one of our free consultations? Stop into our showroom and lay it out for us, or we can visit your home or premises and take a closer look at the project area. Our experts will get a better idea of what you're planning and help you select the right window material to meet your needs.